Our Board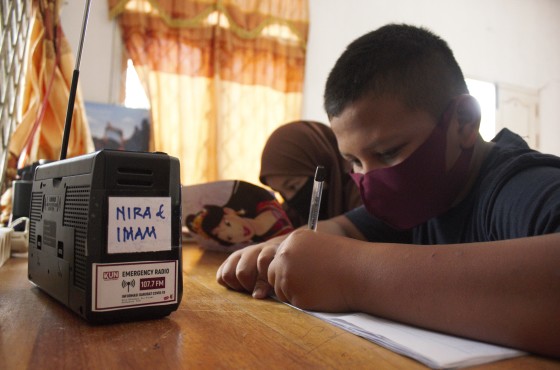 Dóchas is governed by its members, which elects a Board. Below you can read the profile of our Board members as well as find recent Board minutes
Our Board
Dóchas is governed by its members, through an Annual General Meeting, which elects a Board to manage the network on behalf of the members. The Board is assisted by a Secretariat which is responsible for the day-to-day business of the organisation. Minutes from Board meetings can be found below.
The following are full members of the Dóchas Board:
Chairperson - Finola Finnan: Trócaire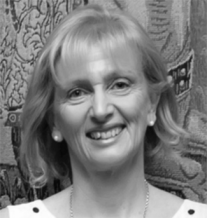 Finola Finnan is the Deputy CEO of Trócaire. She joined Trócaire in 2005 and held a number of roles before being appointed the Director of Strategy, Programmes and Advocacy in 2015. Finola has almost 30 years' experience in strategy development, programme implementation, research and monitoring and evaluation. She has a particular interest in gender equality and health/HIV and has chaired the Irish Consortium on Gender Based Violence and the Catholic HIV and AIDS network and has served on the consultative group on Ireland's 1st National Action Plan on UNSCR1325. Previously Finola worked with Oxfam Ireland, Irish Aid and Trinity College Dublin and with Ministries of Health in Zambia and in Micronesia. Finola is a former biomedical scientist and holds an MSc in Community Health from Trinity College Dublin.
Vice-Chairperson - Sarah O'Toole: CBM Ireland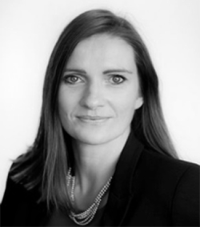 Sarah O'Toole is CEO of CBM Ireland, having joined the organisation in 2014. CBM is a Christian international development organisation dedicated to improving the quality of life of persons with disabilities in the poorest countries of the world. As CEO, Sarah oversees all aspects of the organisation, ensuring good governance, quality programme delivery, and financial health, and leads the Senior Management Team. She has worked in the not-for-profit sector for over ten years, including two years leading a project in Haiti. Sarah has considerable experience both in the corporate and not-for-profit sector in the areas of strategic planning, business development, relationship management, communications and leadership. She believes that these skills, coupled with her extensive experience, can add real value to Dóchas, delivering on its mission to be a leading voice for organisations that want Ireland to be a world leader in efforts to bring about global justice. Sarah is a graduate of Waterford Institute of Technology, holds a Masters in International Strategic Marketing from DCU Business School and is a former board member of Boardmatch Ireland.
Treasurer and Company Secretary - Peter McDevitt: Self Help Africa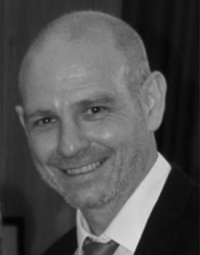 Peter is also Chairperson of the Board's Sub-committee on Finance, Audit and Risk.
Peter McDevitt is Chief Finance and Operations Officer with Self Help Africa having joined the organisation in 2009. He is a Fellow of the Institute of Chartered Accountants and has 18 years' experience working at senior management level in international NGOs. Prior to joining Self Help Africa, Peter worked as Head of Internal Audit and subsequently Chief Financial Officer in GOAL. He also undertook interim country management roles in GOAL including Malawi, Zimbabwe, Sierra Leone and Afghanistan. Peter has served as Chair of Show Racism the Red Card, Treasurer of the Carmichael Centre and as a member of the Audit and Finance Committee of Clúid, one of Ireland's leading social housing agencies. He has also worked in senior financial management roles with ESB International and in the financial services sector with FTI.
Bobby McCormack: Development Perspectives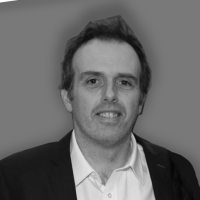 Bobby was one of the two co-founders of Development Perspectives (DP) and has been the CEO since 2009. DP specialises in Development Education / Global Citizenship Education. Bobby chaired the Dóchas Development Education Group (DEG) for three years and was the DEG representative on the CONCORD Development Awareness Raising and Education (DARE, which later became Hub 4) forum for four years. He also co-chaired the Hub 4 of CONCORD for two years. Bobby was one of five civil society representatives on the EU Development Education multi-stakeholder forum and served on the National Council of IDEA for three years. Bobby worked as a lecturer/senior lecturer in the Dept. of Humanities in Dundalk Institute of Technology for thirteen years introducing Development Studies to two different courses.
Eamon Sharkey: GOAL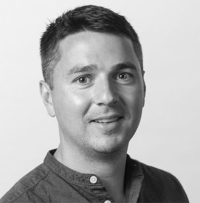 Eamon has worked in the International Development sector since 2013 in a number of capacities, with a primary focus on fundraising and communications in Ireland and abroad. Having worked with two of Ireland's largest INGOs, he has an in-depth knowledge of the humanitarian and development sector here. His key experience is not only within fundraising and communications, but in public engagement, institutional funding, brand building and innovation.
Building on qualifications including a Masters in International Development and a Master's in Business Administration, he currently leads the GOAL fundraising department as Director of Fundraising and Marketing, ensuring the development and delivery of strategic income generation and brand development initiatives.
Key to his own personal perspective on the importance and role of humanitarian and development programming, is connecting the public to issues of shared importance to our global society, including justice, equality, and the range of SDGs that can unite communities around the world, rather than highlight our differences. He is passionate about making our world a more equitable, fair and just place for every individual and community.
His skillset also includes strong competencies in data analysis, finance and budgeting, strategic management and monitoring and evaluation of operations and activities.
Grace Milton: External Member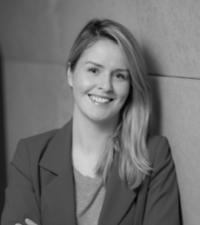 With over 14 years' experience in communications and Government affairs, Grace is Head of Corporate Communications and Government Relations at Tesco Ireland. Having worked in both consultancy as Associate Director at leading global firm Edelman (2011-2019), and in Government as adviser to the then Minister for Communications (2007-2011), Grace's areas of expertise include political strategy, stakeholder management, policy development, crisis and issues management, organisational purpose and corporate governance. She has advised some the largest Irish and international organisations in sectors such as retail, agrifood, energy, pharmaceuticals, technology, telecoms and the arts. Qualified with a Bachelor of Law and European Studies with French, Grace holds an Executive MBA from UCD Michael Smurfit Graduate Business School, for which she received the IMAGE Magazine Women in Leadership bursary. She has a keen interest in corporate purpose and civic participation.
John Moffett: Misean Cara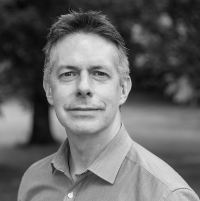 John was appointed Chief Executive Officer of Misean Cara in April 2020. He has worked in international development for over 25 years most recently as CEO of TREE AID, where he developed and led a 5 year strategy delivering organisational growth and deepening impact. John was previously Programme Director with Self Help Africa where he led the implementation of programme strategy targeting smallholder farmers in sub-Saharan Africa. John brings a strong track record in leading geographically dispersed teams to design and implement impactful programmes and growing institutional funding.
Lucia Ennis: Concern Worldwide
Lucia Ennis is the Asia Regional Director at Concern Worldwide. She is a senior member of the International Programmes Directorate, and the organisation's focal champion for 'partnerships'. Lucia has three decades of experience, initially in the private sector, and then made the transition to the Humanitarian sector in the mid-90's, and since then has worked and lived overseas in countries such as Vietnam, Mongolia and West Africa.
Lucia joined Concern Worldwide as a desk officer in 2005 and moved into the regional management role in 2008, as Regional Director to South East Asia and then to the Central Africa region covering DRC, Rwanda, Burundi, Central African Republic and Malawi. Lucia is currently responsible for Concern Worldwide's operations in Pakistan, Afghanistan, Bangladesh and DRPK, and manages a portfolio of €20 million, with an international and national team of around 540 people. She leads on operations including livelihoods, nutrition, and education programmes both in urban and rural contexts, and supports the country management teams to achieve impact, scale and quality programming, and funding.
Lucia is passionate about poverty alleviation and holds a firm belief that we as a sector can have a significant global impact through strong programming linked with evidence-based advocacy and collaboration.
Lucia also has an MSc (Agr) in Humanitarian Assistance – (NOHA) specialising in 'Societies in Transition'.
Martina Fitzgerald: External Member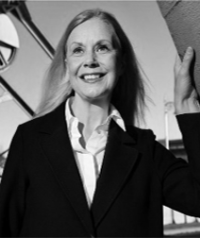 Martina Fitzgerald is a leading strategic communications expert with an excellent understanding of political and public policy processes based on twenty years senior-level media experience. Martina was a Visiting Fellow at Columbia University in New York in 2019 and is the author of the best-selling book, 'Madam Politician: The women at the table of Irish political power'. She is a member of the National Screening Advisory Committee, which advises the government on health screening programmes and the advisory board of Inclusio, a technology start-up which is developing a data-driven approach to company culture.
Martina is a highly regarded public speaker and conference chair having worked with national and international companies and not-for-profits. Prior to 2019, Martina was Political Correspondent with RTÉ News & Current Affairs providing expert analysis on all major political stories. Martina has a longstanding personal interest – and professional experience – relating to inclusion and diversity, and advancing equality issues for young women. She has delivered communications and empowerment programmes to pre-university women in Washington and Laos, where she volunteered in 2019.
Paul O'Brien: Plan International Ireland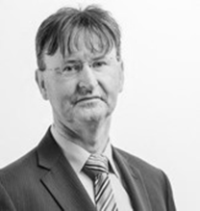 Paul O'Brien is CEO of Plan International Ireland. With a career spanning 30 years in development and humanitarian work, he has lived and worked in a number of developing countries, including: Kenya, Sudan, Liberia, Bangladesh and Tanzania. A senior leader in Ireland's NGO sector for the last 17 years, Paul still travels extensively in his work with Plan International Ireland. Paul has served on the Board of ICVA (the International Council for Voluntary Agencies), the global network of non-governmental organisations whose mission is to make humanitarian action more principled and effective by working collectively and independently to influence policy and practice. He was elected Chair of the ICVA Board by membership from March 2009 to March 2012. Paul has actively served as a Board Member of Dóchas for the last two and a half years, participating in the Board's sub-committee on Finance, Audit and Risk, including a brief period as Treasurer.
Senan Turnbull: External Member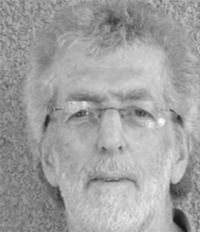 Senan is a specialist in organisational development and governance with community, voluntary and charitable organisations. In parallel with a public service career from which he took early retirement he has a life-time of involvement both as a volunteer and working with not-for-profit and state organisations from local to national levels and across many sectors. He has served on the Board of the Charities Regulatory Authority and chaired the Commission on the Governance of Charities which reported in 2018. He was a member of the working group which developed the CVC Governance Code. Senan undertakes training, mentoring and governance review work with groups while continuing to be a serial volunteer with a wide variety of organisations.
Una Murray: Sightsavers Ireland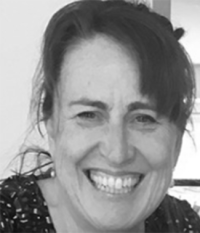 Una is a Board Member of Sightsavers Ireland and a member of the Steering Committee of the Irish Forum for International Agricultural Development (IFIAD). Una did her Masters degree in International Development at the University of East Anglia, and her PhD on child labour in agriculture at University College Cork. She lectures and supervises students at NUI Galway in a range of international development topics. Una also works as an Evaluator mainly with UN agencies allowing valuable insights into governance & management policies and procedures of organisations. She has also worked with UNDP on their Support Programme for Climate Change Nationally Determined Contributions (NDCs) to support social inclusion and rights integration into climate change programs and indicators. Una has also worked with Irish Aid (IA) mainly on Social Protection, training IA staff on gender, and representing Ireland in different fora, including at the UN International Labour Conference. She worked on a range of projects, including a CARE & Gates Foundation funded women's empowerment project in Malawi. Una's knowledge of standards, including the implementation of rights-based conventions and policy processes are important for Dóchas' Justice commitment.
Board Minutes
Click below to download minutes from recent Dóchas Board meetings. Minutes not listed here can be obtained by contacting the Dóchas secretariat.