Horn of Africa Food Crisis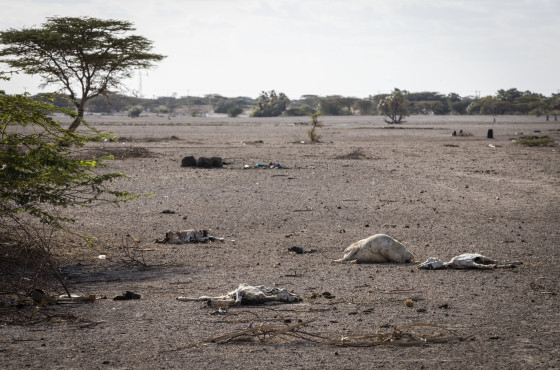 There is a food crisis taking place right now in the Horn of Africa. It is being reported that one person is dying every 48 seconds.

Dóchas members are working with their partners across the Horn of Africa to tackle one of the worst humanitarian crises in forty years. The crisis has been brought about through a deadly mix of climate change and conflict, while the lasting effects of the Covid-19 pandemic have not helped.
We can all help this worsening situation. Individuals can donate to respected NGOs a full list of who is working on the ground is availsble below. But we can all also act by asking the Irish Government to protect and increase the Overseas Development Assistance budget, to act on climate change here at home by lowering CO2 emissions, to continue to be an outspoken advocate for the remainder of our time on the UN Security Council.
How can you support people in the Horn of Africa?
The following Irish organisations have launched appeals in response to this crisis:
The following organisations are supporting immediate humanitarian efforts in the region: providing supplies, sanitation, shelter, cash assistance, emergency drought responses, and identifying and treating malnutrition; as well as with development projects to support long-term needs associated with the health, education, economic empowerment and climate resilience of communities as a result of this protracted crisis.
The following organisations are also working in the region:
These members are working with communities across Kenya, Ethiopia, Eritrea and South Sudan to save lives and livelihoods through the provision of humanitarian services as well as promotion of sustainable solutions to mitigate the impact of food insecurity and climate change in the region.
Disability and Inclusion:
Human rights:
Health:
Climate Mitigation & Agricultural Practices: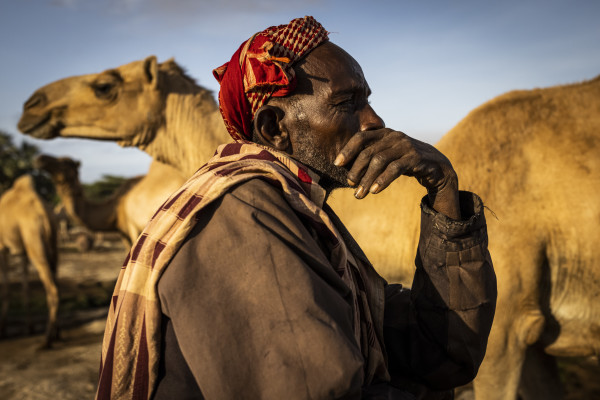 Molu Elema, 56, with his camels near North Horr in Marsabit in the north of Kenya. Years of drought in the area has seen even hardy animals like camels die. Photo: Ed Ram/Concern Worldwide, Dec. 2021
Lead Image Caption: Dead livestock lie on the outskirts of North Horr, Marsabit in the north of Kenya.
Photo: Ed Ram/Concern Worldwide, Dec. 2021
For media queries please contact Ronan Doyle, ronan(at)dochas.ie. or at 087 1325256