Building Back With Justice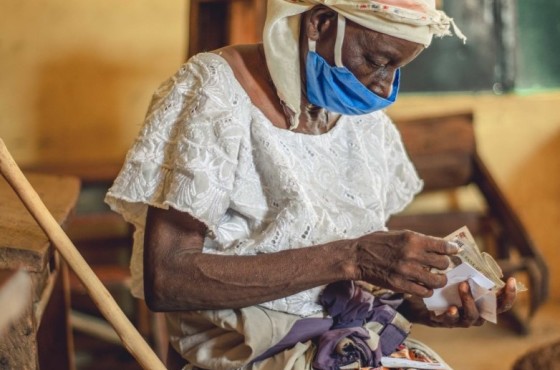 Dismantling inequalities after Covid-19
Christian Aid Report
The coronavirus disease 2019 (Covid-19) pandemic and the fallout from measures to control it have created the biggest global social and economic shock since the end of the Second World War. The virus has infected millions and killed hundreds of thousands of people. Its spread is accelerating. The health systems of the richest countries have been put under intense pressure and their economies face the deepest recession since the 1930s. Massive government intervention by the UK and other industrialised economies has staved off the worst impacts on people's jobs and incomes, but the social impact has already been profound and has yet to fully unfold.
These impacts have been multiplied for the world's poorest people. Economic contagion from the lockdowns in East Asia, Europe and North America devastated livelihoods in poor countries that depend heavily on trade, remittances and tourism. Subsequent measures by developing country governments to limit the spread of the virus increased the suffering. For the first time this century, extreme poverty is rising rapidly, with the potential to set the world back to where it was in 1990. The pandemic has exposed and reinforced deep inequalities that long pre-date it. People who were already poor, in insecure work or on the margins of society have been first and worst affected. Members of discriminated groups in every society have been disproportionate victims of both Covid-19 and its aftershocks. Without immediate and decisive action, a crisis in the poorest countries threatens to escalate into a catastrophe that will cause untold human suffering, entrench inequalities and slow any recovery.
While the G20 countries mobilised $5tn in the early stages of the pandemic, in order to combat the virus, save jobs and stabilise their economies, this has not been matched by a coordinated global response for people in extreme poverty. Governments in the poorest countries are being squeezed between falling revenues, rising debts and spiralling social needs. Appeals for international support are being met with a slow and piecemeal response that is deepening the suffering of hundreds of millions of people. The pandemic, its impact on societies and the way that governments have responded, reflect deep failures in how our world is ordered.
Before Covid-19 spread, that world was characterised by overconsumption, mass deprivation and environmental destruction. It was neither sustainable nor justifiable. As governments look to control the pandemic and lay the foundations for recovery, we have the opportunity to chart a path to a world that is more equal, just and green, and promotes human flourishing. In the coming months, choices taken by governments around the world will decide whether that path is taken. This report sets out what that agenda looks like, and argues for why it is the right thing to do.