Limiting the impact of COVID-19 on the world's most vulnerable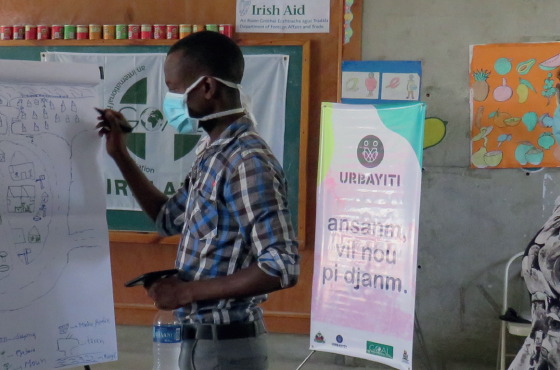 GOAL Discussion Paper
As the world grapples with the unprecedented COVID-19 public health crisis, GOAL is committed to doing everything it can to protect some of the world's most vulnerable populations in the Global South. GOAL is acutely aware that, as well as putting in place the necessary public health measures to respond to this crisis, there is an urgent need to address the growing secondary threats, some of them pre-existing.
These include food insecurity and the loss of livelihoods; the severe strain on health systems globally and deepening inequalities for women and girls. There are real concerns that Covid-19 will reverse the development gains the global community has been working towards in the effort to achieve the Sustainable Development Goals (SDGs) by 2030.
The clarion call of 'Leaving No-One Behind', which is central to the SDGs, must now be similarly applied to how the global community deals with this pandemic and the resulting economic and social impacts. This will require the highest degree of solidarity, and international and regional cooperation to protect people across the globe.