Turkey, Syria Earthquake Response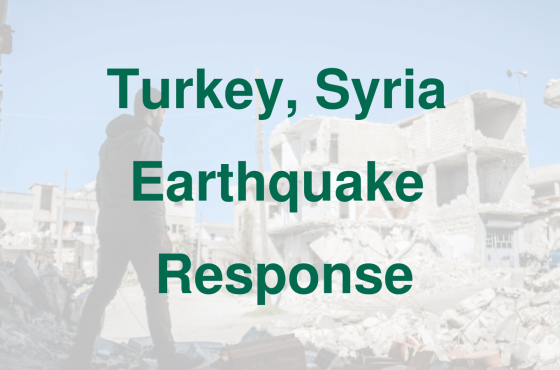 Dóchas members are responding to the devasting earthquake in Turkey and Syria
Dóchas members are rapidly responding to the terrible disaster in Turkey and Syria, through their teams and their partner organisations on the ground. Many of our members have also set up appeals to help their response.
Click on the organisation names below to be taken directly to their appeal pages. This list will be added to in the coming days.
Many of our members are also on the ground directly or working through local partners. For media queries please email ronan(at)dochas.ie or phone 087 1325256.
Please note, Dóchas members do not transport goods from Ireland to the affected areas.