Be Inspired, Be Connected, Be Female – Celebrating the Role of Women in the Sector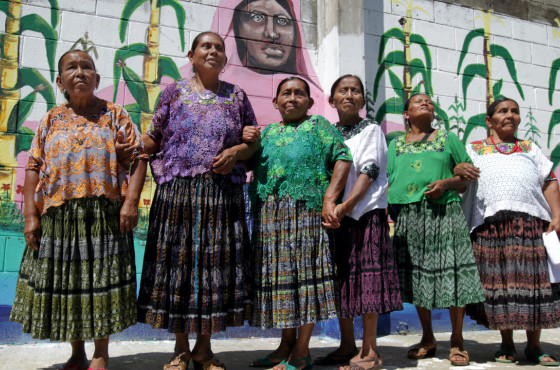 Dóchas International Women's Day Event
09 Mar 2021
Calling all women leaders in the Dóchas network, both at home and abroad, we warmly welcome you to Be Inspired, Be Connected, Be Female – our annual International Women's Day event on Tuesday 9 March, from 12 to 1.30pm (Irish time).
It's always a moment to pause, reflect and celebrate the huge courage, resilience and bravery of so many amazing women in our sector.
This year, we have to host it virtually, but it does give us the amazing opportunity to reach far and wide, so please do share this invitation with any woman in your organisation, whether they are based in Ireland or in programme countries. We will come together at 12 o'clock Irish time to be inspired, to connect, and to enjoy a moment of calm.
We've invited two inspiring women leaders to provoke the conversation - ActionAid Kenya's Makena Mwobobia and Su Carty, executive coach and the IRFU's representative on World Rugby. They will share their leadership journey in conversation with Martina Fitzgerald, Dóchas Board member and former journalist. We will also hear from two young women leaders, Mair (Mya) Kelly and Victory Nwabu-Ekeoma, who will share their hopes and inspiration for the future.
We are delighted to announce that Nigerian-Irish Poet, Performer, Playwright, Felispeaks, will open the event with some of her own inspiring words.
Let's come together to celebrate this important day/week/month!
Join us by registering here.
Bios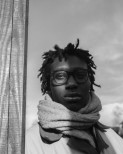 Felispeaks
Felispeaks is a Nigerian-Irish Poet, Performer, Playwright from Co. Longford.
She is currently a member of WeAreGriot, a poetry collective consisting of herself, Dagogo Hart & Samuel Yakura. She was nominated as 'Best Performer' by Dublin Fringe Festival in 2018. She's won an award from (APNI) African Professional Network of Ireland for her unique contribution to the art scene in Dublin City, December 2017.
She's also member of the Dublin City Council's Culture Company Advisory Panel; and joined the Board of Poetry Ireland in June 2020. She has performed her poetry at Concern 50th Anniversary in Dublin Castle in September 2018.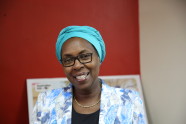 Makena Mwobobia
Makena Mwobobia has over thirty years in senior leadership in the civil society sector. She has both local (Kenya) and international field experience from Ethiopia, Somaliland, India and South Sudan.
Until last year, she was the Executive Director with ActionAid Kenya, and has also led multi-cultural teams with two other International NGOs - VSO Kenya and Plan International.
She is one of the founder members instrumental in building and establishing Sauti ya Wanawake (Women's Voices), a local movement that has become a powerful voice of women and girls in Kenya.
A feminist leader who believes in equality and justice for all, she believes in women and young people's leadership as a sustainable approach to development across all sectors.

Su Carty
Voted Irish Woman of the Year 2018, Su is a performance and wellness coach; a specialist mental health practitioner; influential speaker and thought leader.
She works with business leaders to overcome stress, disconnect and conflict. Utilising her expertise as both a former psychiatric nurse, and experience built through an acclaimed career as the first Women's Development Manager for World Rugby, she supports the development of united teams who own their performance and produce outstanding results.
Alongside her working partnership with Trinity Sport, she has been instrumental in the development of Ohana ZERO suicide's ground-breaking online training in suicide awareness.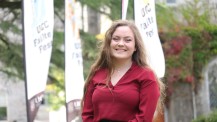 Mair (Mya) Kelly
Mair (Mya) Kelly is a 22 year old woman from The Mizen Head, West Cork, studying International Development and Food Policy in UCC. She's passionate about community support and creating opportunities for empowerment, learning and advocacy. She particularly enjoys art and design, using creativity as a way of amplifying voices and a tool for change! Currently a member of the NYCI's Young People's Committee and a volunteer with YMCA, SpunOut.ie and UCC University of Sanctuary.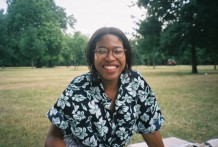 Victory Nwabu-Ekeoma
Victory Nwabu-Ekeoma is a young Nigerian-Irish Global Health student and passionate sexual and reproductive health and rights advocate. She is currently a member of the Youth Advisory Panel at Plan International Ireland and an intern at Share-Net Netherlands, a Dutch-based sexual and reproductive health and rights knowledge hub. She is both energetic and creative, with a keen interest in using art, literature and participatory visual methods to empower young people as leaders and agents of change.