International Women's Day Event
09 Mar 2021
Calling all women leaders in the Dóchas network, both at home and abroad, we warmly welcome you to our annual International Women's Day event on Tuesday 9 March, from 12 to 1.30pm (Irish time).
It's always a moment to pause, reflect and celebrate the huge courage, resilience and bravery of so many amazing women in our sector.
This year, we have to host it virtually, but it does give us the amazing opportunity to reach far and wide, so please do share this invitation with any woman in your organisation, whether they are based in Ireland or in programme countries. We will come together at 12 o'clock Irish time to be inspired, to connect, and to enjoy a moment of calm.
We've invited two inspiring women leaders to provoke the conversation - ActionAid Kenya's Makena Mwobobia and Su Carty, executive coach and the IRFU's representative on World Rugby. They will share their leadership journey in conversation with Martina Fitzgerald, Dóchas Board member and former journalist. We also hope to hear from some young women leaders about their hopes and inspiration for the future.
Let's come together to celebrate this important day/week/month!
Join us by registering here.
Bios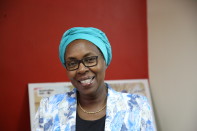 Makena Mwobobia
Makena Mwobobia is a multi-skilled development practitioner with over thirty years in senior leadership in the civil society sector. She has both local (Kenya) and international field experience from Ethiopia, Somaliland, India and South Sudan.
Makena holds a degree in Marketing from Oral Roberts University, USA. She has vast experience in program design, implementation and people management. She is a capacity builder, a mentor and an enabler especially to young people and especially vulnerable girls and women.
Makena has lead and inspired multi-cultural, multi-diversity strong teams with three International NGOs (ActionAid Kenya, VSO Kenya and Plan International) to deliver on the organisation's strategy some in complex operating environment. She has also lived in Sweden for a year where she volunteered with a local organisation working with people seeking political asylum.
Makena was the Executive Director with ActionAid Kenya before she retired in the year 2020.
A stronger believer of women leadership across all sectors, in this respect served as the Champion of the ActionAid Federation Humanitarian International Platform, where she lead a team of humanitarian professional in developing practical strategies that ensured women leadership in humanitarian response.
Makena has served in several boards including CHS Alliance where she represented the ActionAid Federation and currently serves in the ActionAid Ireland Board.
Makena is one of the founder members instrumental in building and establishing Sauti ya Wanawake (Women's Voices), a local movement that has become a powerful voice of women and girls in Kenya.
A feminist leader who believes in equality and justice for all, she believes in women and young people's leadership as a sustainable approach to development across all sectors.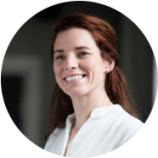 Su Carty
Specialist mental health practitioner; performance and wellness coach; influential speaker and thought leader.
Voted Irish Woman of the Year 2018, Su works with business leaders to overcome stress, disconnect and conflict. Utilising her expertise as both a former psychiatric nurse, and experience built through an acclaimed career as the first Women's Development Manager for World Rugby, she supports the development of united teams who own their performance and produce outstanding results.
Alongside her working partnership with Trinity Sport amongst others, Su has been instrumental in the development of Ohana ZERO suicide's ground-breaking online training in suicide awareness, which provides a succinct 20 minute module to businesses and employees in identifying signs that someone may be suicidal, employing the correct language when conversing with anyone at risk, and how to signpost people effectively to the appropriate help.
Summarizing the training aim as "Show you Care, Ask the Question, Make the Call", this anticipated training intervention delivers the first step towards saving a life.
Su has a unique background in both mental health and sport and is ideally placed to assist organisations in taking critical steps to become proactive in supporting mental health and wellbeing. She started out as a psychiatric nurse, specialising in child and adolescent mental health, completed a graduate diploma, going on to achieve a Masters degree from UCD in Cognitive Behavioural Therapy.
Su Carty set up her own business after 7 years as the first Women's Development Manager for World Rugby, where she led the growth of the women's game globally from 4% of the playing population to 25%. This business acumen, and the ability to understand the granular detail of not only organisations, but their leaders and people, makes Su an impactful business partner who is focused on measurable outcomes and positive objectives.
The Health at a Glance Report reported that Ireland has one of the highest rates (3/36 countries) of mental health illness in Europe with 18.5% of the Irish population recorded as having a mental health illness such as anxiety, bipolar disorder, depression, or alcohol/drug use (2016).
If your business is not focusing on the mental wellbeing of its talent, you may miss the 1 in 5 people in your organisation who are battling with mental ill-health. The Ohana ZERO suicide modules takes approx 20 minutes to complete online, and can make a significant difference in adjusting behaviours in Ireland's workplaces to reduce the stigma of mental illness, and provide the support needed to make working through mental health issues a real possibility.