Come Work with us - Head of Membership Engagement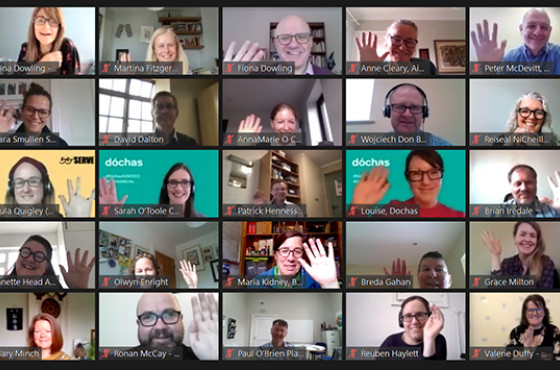 We are looking for a leader in the international development sector who has experience of collaborating with and influencing a diverse range of stakeholders.
18 Jul 2022
Background
Dóchas connects, strengthens and represents a network of international development and humanitarian organisations who have a shared vision of a just, sustainable and equal world. Dóchas unites 58 organisations, ranging from small specialist charities to large international NGOs with a worldwide presence. Our members are committed to human rights, justice and the eradication of poverty, and demonstrate this through their work in international development, healthcare, protection, humanitarian assistance, sustainability, education and inclusion. Dóchas members value collaboration and believe that through working together, we can achieve our collective goals. There is a willingness among members to collaborate more systematically, share capabilities and engage in a network where we can learn and act together.
We have recently launched our new strategic plan, where our over-arching objective for 2022-2026 is to develop a strong and dynamic network that enhances opportunities for connection, coordination and collaboration. This involves evolving how we engage, support and communicate with members, and how we coordinate our efforts with critical friends, partners, civil society groups and other networks.
Purpose of the Role
The Head of Membership Engagement will lead on:
Improving cross-sector networking, to enhance and amplify the impact of international development and humanitarian work in Ireland, while at the same time developing a range of services to support members in the delivery of their work.
Ensuring membership of Dóchas provides new and enhanced value for our members.
Developing and implementing greater opportunities for connection, coordination and collaboration amongst Dóchas members and key stakeholders.
The Head of Membership engagement is supported by a Programme Support Officer.