Dóchas 2021 Conference & Annual General Meeting (AGM): 12 May & 13 May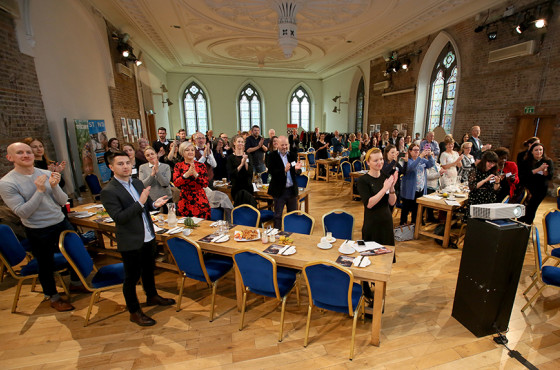 Join us for our second virtual conference where we re-imagine the role of NGOs in delivering the SDGs
12 May 2021
Pressing the re-set button: Re-imagining the role of Irish INGOs to deliver on the 2030 Sustainable Development Goals
Dóchas members are kindly invited to our 2021 (virtual) Conference & Annual General Meeting (AGM).
AGM - Members only
The AGM will take place on Wednesday 12 May, 10.00am – 1.00pm. This session will include Dóchas' statutory AGM business, and Irish Ambassador to the UN, Geraldine Byrne Nason will join to share her experience of the UN Security Council and discuss the enabling environment for civil society.
Conference - Open to all
The Dóchas Conference will take place on Thursday, 13 May, from 9.30am – 12.30pm. REOS partners will share the outcome of our 'Reimagining the future' of Irish NGOs project which asks where we, the Irish development sector, want to be in 10 years time and how to get there.
We will also hear from Irish Aid's Ruairi de Burca and Nana Afadzinu, Executive Director, of the West Africa Civil Society Institute in Ghana about their sense of the challenges & opportunities facing INGOs as we press the re-set button.
The conference is open to everyone, please register HERE.
Speaker Bios
Nana Afadzinu, Executive Director, of the West Africa Civil Society Institute
Nana Afadzinu, Executive Director of the West Africa Civil Society Institute (WACSI), has worked with and within the civil society sector for the past 23 years. She is a passionate advocate for sustainable development in Africa with the full participation of an effective, efficient, influential and sustainable civil society. Her passion for leading change and challenging the Status Quo on the continent, recently landed her a place on the Avance Media 2020 100 Most Influential African Women List.
She is a lawyer by profession and has worked on areas of governance, human rights, philanthropy and capacity development with several mission-oriented organisations in Africa. These include the African Commission on Human and Peoples' Rights, Open Society Initiative for West Africa (OSIWA) and IBIS West Africa, among others.
Nana has also served as a member of several public service, corporate and non-profit boards including but not limited to the AfDB-CSO Committee, the ISTR, YALI West Africa and the Star Ghana Foundation board. She is also a Trustee of OXFAM GB, a board member of Resource Alliance, and a member of the Advisory Council of the SDG Philanthropy Forum in Ghana.
She is an alumna of the University of Ghana, Faculty of Law, the Ghana School of Law, the Columbia University Human Rights Advocates Program and the New York University School of Law.