Dóchas calls for transparency, accountability and equity in the establishment of a Loss and Damage fund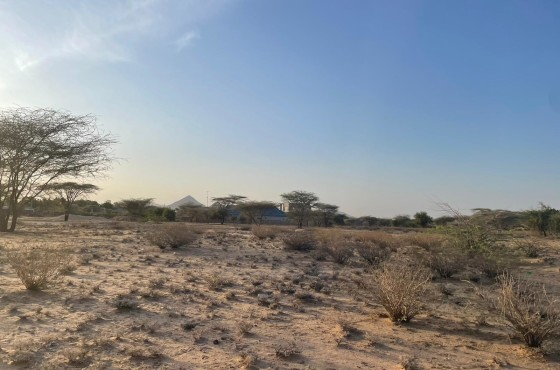 International NGOs appear before Joint Oireachtas Committee to discuss outcome of COP 27
06 Dec 2022
"We urge all countries, including Ireland to ensure transparency, accountability, and equity are the core principles of this fund and that funding reaches those countries that need it the most." - Jane-Ann McKenna
Dóchas, the network of International development and humanitarian organisations, has called on the Irish Government to continue to show leadership on the Loss and Damage finance facility as preparations get underway to establish the fund.
The call was made by Dóchas CEO Jane-Ann McKenna before the Joint Oireachtas Committee on Foreign Affairs, where she was joined by colleagues from Trócaire, World Vision, Oxfam Ireland and Christian Aid. They were before the committee to assess the outcomes and implications of COP 27 for those who are furthest behind.
In her opening statement Ms. McKenna said, "Creating a loss and damage fund marked and important point of progress, however, we need to ensure that this decision translates into funding and support for countries in the global south who suffer the consequences of climate change on a daily basis. Their voices and concerns must be heard in the process."
Ms. McKenna added, "We urge all countries, including Ireland to ensure transparency, accountability, and equity are the core principles of this fund and that funding reaches those countries that need it the most. We also want to see an increased focus on the quality, accountability and value of climate finance which should be in the form of grants rather than loans. Less than 2% of climate finance actually reaches smallholder farmers (many of whom are women) globally."
Dóchas was joined virtually by 15-year-old Shania Ramadhani from Tanzania, who attended COP27 and participated in the COP27 Presidency's Youth and Future Generation Day Events, as well as Jane Meriwas, Executive Director of the Samburu Women's Trust - an Indigenous, women led organization, that champions the rights of women and girls among pastoralists.
Dóchas is asking Oireachtas members support their calls to action for Ireland:
To continue to be a champion for the Loss and Damage Finance Facility and to commit initial Loss and Damage finance, that is new and additional finance, as a sign of leadership on the issue
To champion and promote the inclusion of those furthest behind as the Loss and Damage Fund is established and to ensure the core principles of the fund are that of transparency, accountability, and equity.
To play our part to move the world on track to 1.5 degrees both with ambitious climate action at home, but also to support developing nations on green development pathways
Include children, young people and women in all aspects of decision making as we respond to the climate crises
To continue to grow Ireland's ODA budget in line with our commitment to spending 0.7% of Gross National Income (GNI) on ODA by 2030
Ends