First Worldview Research Project Results are presented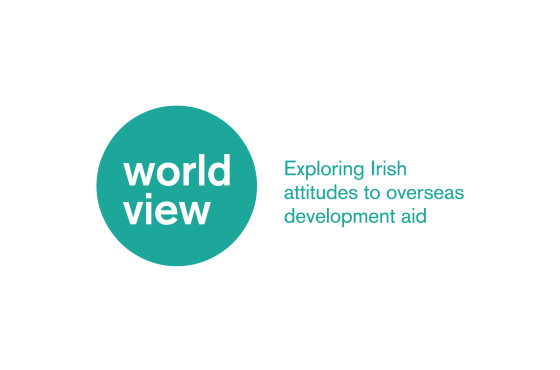 81% of Irish people feel COVID-19 has reinforced the need for international cooperation in addressing global problems
28 Apr 2021
77% of Irish people support the Irish Government's provision of funding to tackle global poverty, injustice and inequality
"This research highlights the strong public support for our overseas development programme, Irish Aid," – Minister of State Colm Brophy TD
Dóchas, the Irish Association of Development Non-Governmental Organisations, today launched the findings of its Worldview public engagement research project exploring Irish attitudes to global poverty and inequality in relation to overseas development aid (ODA).
The research, supported by the Department of Foreign Affairs and Trade, found:
81% of those surveyed feel COVID-19 has reinforced the need for international cooperation in addressing global problems
75% are concerned about levels of global poverty
79% believe overseas development aid can help bring about positive global change
77% felt it was important for the Irish Government to provide overseas aid to help people in developing countries
80% agree overseas aid improves lives through providing access to education, healthcare, clean water and sanitation
Human rights (53%), shared humanity (42%) and humanitarianism (40%) ranked as the top drivers of individual support for global development
Speaking at the launch today Minister of State for Overseas Development and Diaspora, Colm Brophy said "This research highlights the strong public support for our overseas development programme, Irish Aid. The compassion and empathy of the Irish people does not stop at our borders. They want Ireland to play its part in tackling poverty, injustice and inequality around the world. They recognise the valuable support that Irish Aid provides to improve education, healthcare, governance and combat COVID-19. I share their pride in our aid programme, which has an impact every day on the poorest and most vulnerable communities in the world."
Also speaking at the event, CEO of Dóchas, Suzanne Keatinge said "Given the challenges Dóchas members are facing in response to COVID-19, it is incredibly encouraging to see that the Irish public's support for global justice and equality has not waned and the value of international development cooperation is appreciated now more than ever. We are delighted to be collaborating on this research with Irish Aid to deepen our engagement with Irish people and cultivate a greater sense of global solidarity and interconnectedness."
A total of 3,008 people were included in the first Worldview survey, carried out by Behaviour and Attitudes on behalf of Dóchas. The data underwent rigorous focus group testing to reveal more about the views of the Irish public, not only on what they believe when it comes to international development cooperation, but why they believe it. The project aims to track these views over a 5-year period to gain a deeper understanding of how and what shifts public opinion.
Watch the full webinar here.