Five Takeaways For Successful Public Engagement During Covid-19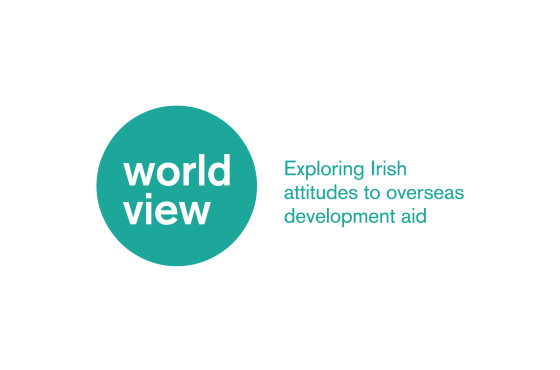 By Vikki Walshe, Project Co-ordinator of Dóchas' Worldview project
16 Nov 2020
2020 has been a year of extremes: COVID-19 has impacted all of our lives, our work and our worldviews in innumerable ways.
These are possibly the only certainties we know, but during a recent webinar hosted by Dóchas on Public Engagement in the context of COVID-19 (video at the end of this blog), I gained five key takeaways to engage with the Irish public on the importance of global solidarity and international development to get us through this precarious time.
The webinar on 21 October was also a launch pad for our public engagement research project Worldview: Exploring Irish attitudes to overseas development aid, supported by Irish Aid. We were delighted to have Director General, Ruairí de Burca open the session and cut the proverbial, and literal, ribbon live on Zoom. "Communication isn't just about telling, we also have to listen, be open to criticisms and be willing to challenge ourselves and our assumptions," he reminded us: "That is why the Dóchas Network's Worldview Project is so important; it's the start of our conversation with the Irish people."
During the event we also heard from Prof. David Hudson of the Development Engagement Lab and a panel of international and Irish public engagement experts including Kate Davies from the Bill and Melinda Gates Foundation, Richard Darlington, Director of the Campaign to Defend UK Aid and Development, Dr. Eilish Dillon, Head of Maynooth University's International Development Department and Niall Cowley, Director of We the People and Vice-Chair of Amnesty International Ireland.
Here are my five key takeaways for successful public engagement in the context of COVID-19:
1. COVID is King
Kate reminded us that at the beginning of the pandemic there was a hesitation about how and whether to continue communicating about global crises while COVID-19 threatened the lives and livelihoods of our domestic constituencies. Her response was clear: "Everything we say must connect to COVID-19, we cannot afford to be tone deaf to the situation," she said. However, the universality of COVID-19 has made development issues more relatable to more people than ever before. We shouldn't ignore the shared experience of failing public health care systems, mass unemployment and children out of school, for example. Instead we should view it as opportunity to connect with what resonates locally and globally. As Richard put it: "We're all in the same storm but not the same boat".
The Gates Foundation's Decade of Health campaign, currently running across UK television, is an excellent example of "pivoting" in response to the pandemic in a way that resonates with the domestic experience.
2. Love in the Time of COVID
The language initially surrounding COVID-19 was centred around a war, a fight or a race against the global pandemic, Richard told us on the webinar. But he suggested we change that narrative: "This is not a war or competition, let's make it a love story."
"People all over the world are making huge sacrifices out of an act of love for people they have never and will never meet. That is something special that we have to keep talking and reminding people about," he said: "Everybody has had a dose of collectivism during this pandemic; we have seen what happens when we're all in crisis and pull together."
So let's view the experience of the pandemic as a 'Love Story,' and amplify this message of collective hope by talking about communities, not organisations, and showcasing their wonderful examples of collectivism – something the communities we work with know very well. Check out Richard's other 12 rules for thinking globally during COVID-19 here.
3. Connection
Lockdowns have shown us that while we have never been more socially distant, we have also never been more interconnected: let's use that as an opportunity to engage with more people on both a personal and technological level.
Certainly, at Dóchas we've experienced the power of being able to connect directly with more people across multiple continents through platforms like Zoom. Our panel discussion on Overseas Development Assistance during COVID-19 really brought to life the stark reality on the ground as panellists Colin Lee, Transitional Director of Plan International, and Stephen Omollo, World Vision's Regional Leader for East Africa, spoke to us directly from Beirut and Nairobi, respectively. We have a wealth of expertise and experience in our colleagues and partners across the world, now is the time to connect them with the public.
Lockdowns have also seen the arts and culture industries pivot online, with concerts and shows streaming live into our living rooms by artists and celebrities live from theirs: Global Citizen One World: Together at Home and RTÉ does Comic Relief for example. Never before have we had this level of access nor have we had more time on our hands as our usually busy social lives have slowed right down. There is a real opportunity to harvest here while we have captive audiences and willing influencers. Niall shared an interesting example among Online Gaming communities: "Young people are sitting in their bedrooms right now forging relationships with other young people from all over the world. I can't help but see that as an enormous opportunity!"
4. Radical Change
Eilish reminded us of the other global virus of racial injustice and inequality; certainly not novel yet just as destructive. Primarily a movement against systemic racism in the US following the murder of George Floyd, the Black Lives Matter discourse has resonated globally shining a spotlight on human rights abuse, inequality and injustice. It has also demanded that we look at ourselves more critically as a sector with platforms such as No White Saviors and The New Humanitarian asking us to consider what role we play in reinforcing inequality. "We need to think more critically about the kind of messages and images that we use and the stories we tell, and indeed who tells them," urged Eilish.
"What Black Lives Matter has shown us is that anything is possible; radical change can happen and it can happen very quickly," she said, but not first without radical acceptance. We must find comfort in the discomfort in talking about racial injustice, inequality and power imbalances; these conversations are happening and we must engage in them.
5. Know Thy Audience
Finally, and perhaps the most important takeaway of all, is the need for data-driven, insight-informed strategies if we want to successfully engage with the Irish public. We need a deeper understanding of our audiences, where we can reach them and what messages resonate with them.
That's where our Worldview project comes in. The research will start by providing much-needed audience segmentation to understand who are our Supporters or "Advocates", our Opposition or "Hard Nos" and the Moveable Middle or "Soft Sceptics." It's the latter that all four of our panellists urged us to concentrate on if we want to increase broad support for our work. Niall offered his experience of mobilising this cohort: "It's about bringing people along on a journey through creative messaging and storytelling that allows them to recognise their unconscious bias, accept there is a problem and develop a sense of empathy with the minority group. We should avoid any sense of blaming, scalding or admonishment of the majority and acknowledge their progress, removing negativity which, research tells us, can alienate the audience."

Worldview Project
With those 5 key takeaways in mind, I'm excited to be taking the Worldview Project to the next stage by launching the nationally representative survey in November. This will help us understand where the Irish public are right now in their views on international development and global challenges. We then want to do some targeted experiments, such as those described by Richard during the webinar, which will help us understand what kind of messages, images and frames will help shift people's perceptions of overseas development aid.
"I am committed to working across my Department and the Government in partnership with civil society and the Dóchas on this project," concluded Ruairí at the webinar. With Irish Aid as our ally and great collaboration across the Dóchas network, we are primed for success! I look forward to working together towards a shared collective narrative that not only increases support for our work but enhances a sense of Global Citizenship among the Irish public.
Watch the full webinar below

For more information on the Worldview Project please contact vikki@dochas.ie