ODA Important Now More Than Ever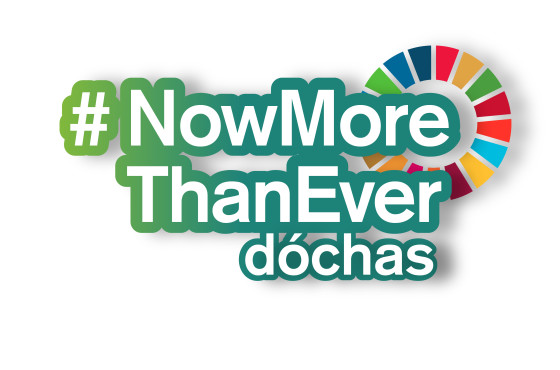 Letter to the Editor
14 Jul 2021
Sir,
As the Dail prepares to rise for the summer recess, we are urging our political leaders to resist the temptation to look inwards only as thoughts turn to Budget 2022.
The 2021 Global Report on Food Crises stated that 142 million people in 55 countries and territories are "in crisis or worse," an increase of around 20 million people from 2019. The pandemic has sadly shed light on the widening gap between rich and poor, and it has also undone some of the major advances that we've seen in recent years, including in relation to poverty eradication, public health advances, and equal access to education for girls. The pandemic, climate change and conflict are shared burdens that demand collective action by Government, by NGOs, and by local communities.
Recent research by Dóchas' Worldview survey shows that 77% of Irish people feel it is important that the Irish Government provides overseas development assistance (ODA). Importantly, they understand it is part of our Irishness, our values as a country, as we ourselves have journeyed through poverty, hunger, conflict, and now a major pandemic.
One year ago, when the new Government was formed, we welcomed the Programme for Government's commitment in 'Our Shared Future' to reach the internationally recognised target of spending 0.7% of Gross National Income on Overseas Development Assistance (ODA) by 2030. In 2021, we will spend just 0.32% (est.) of GNI on ODA in support of the world's poorest. To make this ambitious target towards 0.7% a reality, the Government needs to act now.
Increasing ODA in real terms will allow Ireland to make a real difference in meeting global humanitarian needs now as well as support the ongoing development needs in a post-COVID environment. The Government needs a clear targeted pathway to 0.7% by 2030.
Ireland is recognised globally for its principled and high-quality aid programme which lies at the heart of its "Global Ireland" strategy, and its international policy "A Better World".
There are many places in the world where Irish aid has saved and transformed lives working alongside local communities. The decisions we take now as a collective, caring country will have far-reaching implications for the lives and livelihoods of so many. Now more than ever, Ireland needs to show leadership and stand together with the most vulnerable and poorest people on this fragile planet.
Suzanne Keatinge, CEO, Dóchas; Aidan Clifford, Member of Board of Directors, ​A Partnership with Africa (APA), Siobhan McGee, CEO, ActionAid Ireland, Alex Pigot, CEO, Addressing the Unaddressed, Joe Murray, CEO, Afri, Anne Cleary, CEO, Aidlink, Martin Ballantyne, CEO, Brighter Communities Worldwide, Sarah O'Toole, CEO, CBM Ireland, Rosamond Bennett, Chief Executive, Christian Aid Ireland, Dominic MacSorley, CEO, Concern Worldwide, Bobby McCormack, CEO, Development Perspectives, Siobhan Walsh, CEO, GOAL, Ray Jordan, CEO, Gorta Group, Jenny Williams, Chief Executive, Habitat for Humanity Ireland, Frank Geary, CEO, IDEA, Alan Moore, CEO, Irish League of Credit Unions International Development Foundation, John Boyle, General Secretary, Irish National Teachers' Organisation, Aonghus Kelly, Executive Director, Irish Rule of Law International, John Moffett, CEO, Misean Cara, Brian Iredale, CEO, Nurture Africa, Jim Clarken, CEO, Oxfam Ireland, Paul O'Brien, CEO, Plan International Ireland, Wojciech Mroczek, Development Coordinator, Salesian Missions Ireland - Don Bosco Aid, Gerry O'Connor, Chairperson, SERVE, Feargal O'Connell, CEO, Sightsavers Ireland, Sean Copeland, Acting CEO, Tearfund Ireland, Mary Cunningham, Director, The National Youth Council of Ireland, Caoimhe de Barra, CEO, Trócaire, Hilary Minch, Manager, UCD Volunteers Overseas, Peter Power, Executive Director, UNICEF Ireland, John Weakliam, CEO, Vita, Helen Walmsley, CEO, Voluntary Service International (VSI), Gillian Barnett, Interim CEO, World Vision Ireland, David Backhouse, Deputy National Secretary, YMCA Ireland, Development Studies Association of Ireland (DSAI)