2021. No Second Chance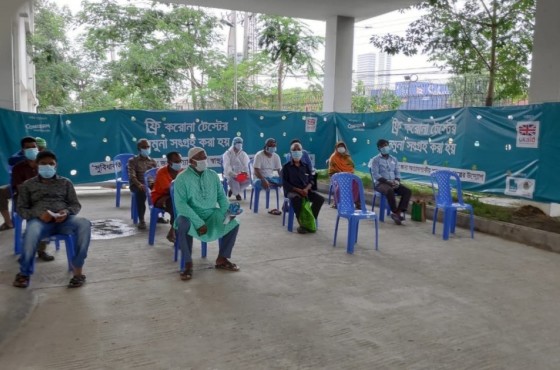 Dóchas has invited a number of experts and advisors in policy, inequality, human rights and humanitarian action to share their wisdom on the key issues and trends civil society should be aware of over the coming months. There is much to be concerned about and a lot to be done, but there are important nuggets of hope to be found in each piece.

12 Jan 2021
"I am hopeful we will continue improving on humanitarian aid delivery and accelerate effectiveness and efficiency as a core ambition between donors and humanitarian organisations. I am hopeful we will learn from the COVID crisis to better listen to the conclusions of science, in particular to rebuild a society resilient to pandemics and no longer dependent on fossil fuels. I am hopeful NGOs themselves will write their future, acting from a willingness to be reactive to the needs of the people they desire to serve, rather than protect the status quo within the system."
by Ignacio Packer, Executive Director International Council of Voluntary Agencies (ICVA)
Despite a prioritisation of humanitarian funding to deal with the frontline COVID emergency, the financial horizon looks particularly gloomy and there are fears that the next ten years are going to be more of a "decade of recovery" than a "decade of action" in terms of the Sustainable Development Goals.
The biggest donor countries and aid organisations have re-committed to accelerate getting more means to front line workers and into the hands of people in need. This is a huge challenge to deliver as the humanitarian needs continue to skyrocket.
To deepen and broaden the resource base for humanitarian action as well as to impact on the humanitarian needs, more private sector financing and influence is needed. ICVA engages with private sector leadership to offer joint spaces for NGOs and the business community to see how to best get involved and what needs to be done to make the involvement as effective as possible.
NGO front line staff and humanitarians from other organisations, such as civil servants and individuals from the affected communities are displaying impressive courage, commitment and compassion. They should be commended as they continue preventing some of the worst outcomes in 2021.
Despite these efforts, we still don't have a response that matches the scale of the crisis. All hands-on deck are needed in 2021 to shrink the needs, increase efficiency, and narrow the funding gap.
Furthermore, the pandemic has overshadowed the growing climate emergency.
As NGOs, we learned a lot in 2020, in particular how to adapt and to dare to do things, to take initiatives and to take risks. We have seen how interdependent we are and how the ability to partner is fundamental. By adapting our ways of working, we have reduced our CO2 footprint and, increasingly, our organisations are become slightly more "climate smart", as called for by the IFRC World Disasters Report.
This is a needed drop in the ocean as the atmospheric concentrations of CO2 continues to increase. There is no vaccine against global warming and we will certainly be more affected in the long run by our response to the climate crisis than that of the COVID.
Scientific experts have been sounding the alarm bells for over thirty years and their predictions have been confirmed: we are experiencing further periodic shocks and an increase in humanitarian needs.
As we continue to address some of the immediate challenges, we also look at the longer term for NGOs and how to support the way NGOs navigate change framed by this urgent global momentum. The future of NGOs in the humanitarian sector is not simply an important question for NGOs; it is an important question for the sector. A question we framed in our ICVA 2030 process last year looking at adaptations in the ways of working and at the future of ICVA's added value.
The current economic and political trends will result in a number of NGOs not being resilient enough to survive the shocks. This will result in a reduction in diversity and complexity of NGOs. The humanitarian system is in its turn at risk of being less resilient than it is today. International NGOs, national and local NGOs and community based organisations need to find new ways of working together and with others and write the future of humanitarian NGOs.
The choice we have is about adaptation, collaboration and re-discovering roles. This requires all of us to consider how power can be shifted, accountability improved, social connections built and trust strengthened. I am hopeful NGOs themselves will write their future, acting from a willingness to be reactive to the needs of the people they desire to serve, rather than to protect the status quo within the system.
We must collectively honour our commitments for principled humanitarian action and champion them. We may not have a second chance.
The views expressed in this article are that of the author alone and do not necessarily represent the views of Dóchas or its members.