Why cash donations are a better option in a humanitarian crisis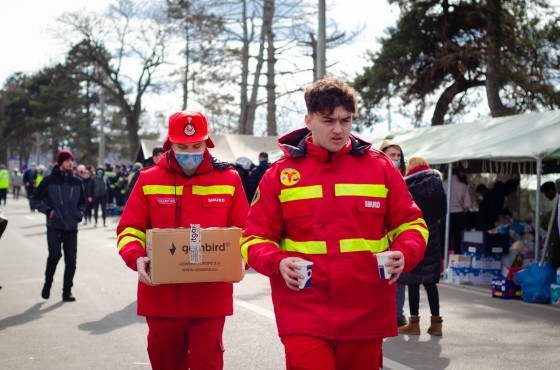 Speed is the key in humanitarian crises
13 Feb 2023
While some organisations still accept goods as donations, these are often not the best solution and that is why Dóchas members do not accept this form of donating.
Getting clothes, food and hygienic items from Ireland to, often, far away countries can be expensive and when they arrive they must be sorted through, to see what and where these items can be used, if at all.
On the other hand, cash donations are the fastest, most efficient way to get help to people living in affected areas. Money allows relief agencies to purchase supplies based on the specific needs of the affected population and to do this quickly. It is easier to divide out large consignments of known goods to various areas that are in need. Dividing up consignments of known material takes a lot less resources than sifting through consignments of various goods from different countries arriving on transport planes at various times.
Co-ordinated purchasing of large quantities of supplies locally is a lot more cost effective than transporting various items from countries which are further away. Bulk purchasing means that everything is cheaper for the organisations on the ground. Food items purchased nearby have a much better chance of getting to where they are supposed to go without spoiling. The food purchased is also more culturally and situationally appropriate. In addition, the purchase of large quantities of goods locally can also help stimulate and affected economy.
Dóchas members are on the ground or working with local partners in over 75 countries around the world. They have vast experience in dealing with some of the most challenging situations imaginable. When terrible events such as the recent earthquakes in Turkey and Syria happen, they have the skills and experience to respond. Donating money to these recognised organisations means you are helping those who are affected in the best way possible.