Our Team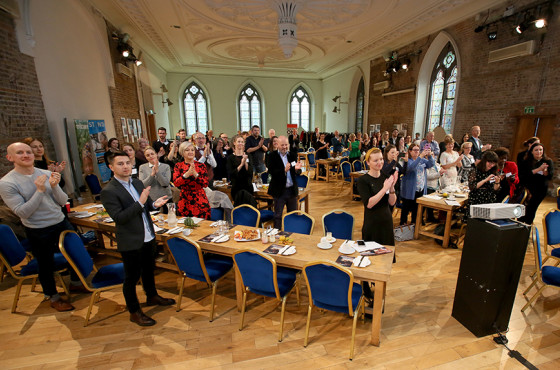 The Dóchas Team is made up of a small dedicated group of people who bring a diverse range of skills and knowledge to the organisation
Our Team
Suzanne Keatinge, Chief Executive Officer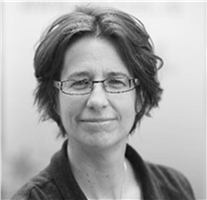 Suzanne Keatinge joined Dóchas as Chief Executive Officer in February 2016. She is an experienced senior international development practitioner with over twenty years' experience in the sector. Suzanne previously worked with Plan International Ireland as Head of Programmes. Prior to that she served as Trócaire's Regional Manager for Asia, with a focus on governance, gender and humanitarian programming in Myanmar, Cambodia, Timor-Leste, India and Pakistan. She has also worked with the United Nations in Iran and Somalia. Suzanne holds a Master's Degree in African Politics from SOAS University of London and a Master's Degree in History from Cambridge University. She is married, with two children.
Anna Farrell, Finance and Operations Manager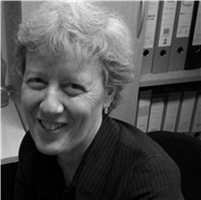 Anna joined the organisation in May 1981 when it was known as The Confederation of Non-Governmental Development Organisations (CONGOOD). She was the only staff member from May 1982 to October 2002 and was responsible for overseeing the amalgamation of CONGOOD and the Irish National Assembly (an EC related forum of Irish NGOs concerned with development) to form Dóchas – The Irish Association of Non-Governmental Development Organisations in 1993. She has negotiated office leases and moved the organisation a total of 7 times down through the years.
Anna's areas of responsibility include finance, office management and general administration. She attends and services meetings of the Dóchas Board, its sub-committees on Finance, Audit and Risk and on Governance and of the General Assembly. She also provides administrative support to the Company Secretary role.
She is fiercely loyal to and protective of Dóchas members as well as of the organisation itself. She is a passionate advocate of justice and equality, responds positively to requests for help and is extremely supportive and encouraging of the Dóchas team.
Anna is very family orientated and likes reading and walking and is known to avoid cooking at all costs!
Louise Finan, Head of Programme and Policy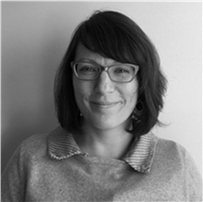 Louise joined Dóchas as Head of Programme and Policy in September 2016. Louise has over 15 years of experience working in international development, including a number of years working in the Horn of Africa, Southern Africa and across the Middle East in conflict and humanitarian contexts. Louise holds a BA in European Studies, a Diploma in Journalism and a Graduate Diploma in International Development Practice. Louise is passionate about social justice, equality and human rights and is a proud mum to a little human.
She is also passionate about cheese, shouting at the telly, and cake.
Seamus O'Gorman, Head of Membership Engagement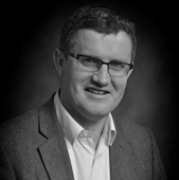 Séamus joined Dóchas as Head of Membership Engagement in January 2020. He is passionate about strengthening, broadening and deepening the impact and potential of civil society organisations networking and collaborating to shape a better future for our world. Prior to joining Dóchas, Séamus was the Deputy CEO and Head of Funding with Misean Cara.
Séamus has thirty years' experience working closely with organisations and people committed to creating a more just and equal world. His commitment to international justice is grounded in two life-changing years he spent working in Zambia in the early 1990s. He has led and managed the design and implementation of strategy, funding and oversight systems and application processes to empower organisations to deliver transformative change in education, health, livelihoods, human rights and capacity development. Séamus has engaged with public and private funders to secure and sustain substantial long-term funding and to meet high standards for accountability and results. He has worked to build organisational capacity and particularly to encourage FBOs and NGOs to explore and realise the extraordinary possibilities hidden in learning ways to network and collaborate more effectively.
Séamus is driven by a deep faith in what we can achieve together. He loves to climb mountains – small or big- for the challenge they are, and for the refreshing perspective, they give us on our lives down here.
Ronan Doyle, Head of Communications and Public Engagement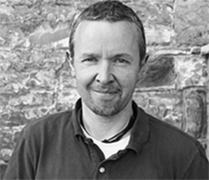 Ronan joined Dóchas as Head of Communications and Public Engagement in November 2019. Ronan has spent the last 15 years working as a communications professional. He began as a communications officer with Ballymun Regeneration Limited and while there completed a Masters Degree in Political Communication in DCU. Following this Ronan moved onto the Grangegorman Development Agency where he was part of a small team responsible for the delivery of a new urban quarter in Dublin's north inner city with health and education at its heart.
Ronan has always had a keen interest in the work of INGOS ever since volunteering with UNICEF. During his time working in Grangegorman, Ronan took some time out to go to India with his family for eight months to volunteer as an English teacher in a school in Kerala. When not working Ronan can be found biking, running or walking in the Dublin mountains.
Morgane Clarke, Programme Support Officer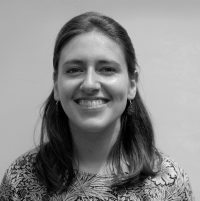 Morgane joined Dóchas as our Programme Support Officer in July 2021. Prior to joining Dóchas, she worked as a health systems researcher within the RCSI team of the Scaling up Safe Surgery for District and Rural Populations in Africa project. She is driven towards collaborative work which promotes human rights, with a particular interest in how equity and equality are influenced by gender and power dynamics. She holds an MSc in Global Health from TCD. Morgane has a background in neuropharmacological research, and operations and events coordination in the non-profit sector. In her spare time, she volunteers with Access to Medicines Ireland and Women in Global Health Ireland.
When away from her desk, Morgane is desperately seeking sunshine - ideally with friends. Failing that, she is usually reading, snacking (a lot), and trying to remember to practice yoga.