As Ireland takes to the world stage at the UN SDG summit, the Time for Action is now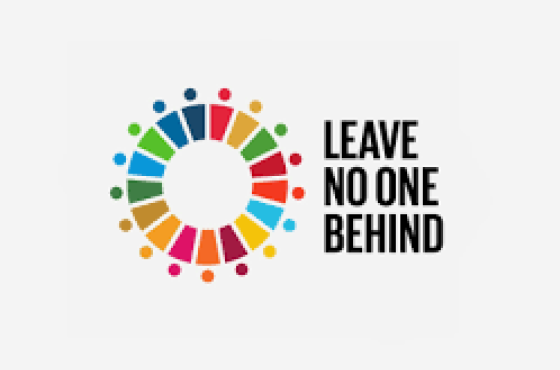 20 Sep 2023
'This is not a question of being charitable. This is a matter of basic rights of people. The SDGs are about people. Inequality in a political choice'. - Jane-Ann McKenna
This week in New York, world leaders including the Taoiseach Leo Varadkar, have announced their national commitment to SDG Transformation at the United Nations General Assembly (UNGA).
Ireland has played a significant role in the co-facilitation of the political declaration. Ireland is a country that champions the SDGs on a global stage and Dóchas, the Irish network for international development and humanitarian organisations, is calling on the government to commit to taking ambitious, accelerated and transformative action to implement them in Ireland and in our ODA programme.
Speaking from UN Headquarters in New York, Jane-Ann McKenna, CEO of Dóchas, stated, '2023 has been a year where the worst impacts of climate change, of conflict and of hunger have been laid bare. A broken global food system is currently leaving hundreds of millions hungry and action is urgently needed. Bold, ambitious, accelerated and transformative action is needed. We want Ireland to step up and deliver on this in our overseas aid programme'
Eight years on from the creation of the Sustainable Development Goals, the world is on track to achieve only 15% of the 140 SDG targets[1], with regression or no progress on approximately 30% of the targets. Many African countries are struggling to meet most SDG targets, and for some, the catastrophic levels of food security are decimating the ability to even envisage achieving them.
McKenna added,'This is not a question of being charitable. This is a matter of basic rights of people. The SDGs are about people. Inequality in a political choice'.
Dóchas, together with Coalition2030, met with Tánaiste Michael Martin on Sunday morning in New York to call for integration of the SDGs into our national policy frameworks and develop plans for transformative and accelerated action. On this McKenna commented, 'We want to see the same level of ambition here in New York, back home in Budget 2024'.
The SDG Summit in September 2023, chaired by the President of the General Assembly, will be the second time for the HLPF to be convened under the auspices of the General Assembly at the level of Heads of State and Government. It will mark the beginning of a new phase of accelerated progress towards the SDGs, marking the half-way point to the deadline set for achieving the 2030 Agenda.


[1] Where data is available