Pre-Budget Submission 2024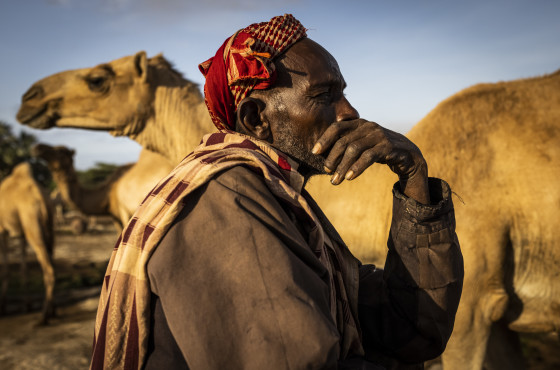 Conflict, Climate & Hunger: A call for action
Accelerating progress on reaching the furthest behind
Help us in #ReachingtheFurthestBehind
We want the Irish Government to know that not only do 75% of the Irish population believe in the value of overseas development aid (Worldview project 2022), many also see the need to increase the amount we spend on helping the most vulnerable.
Help us to show the Irish Government how important this is by reaching out to your local representative and share the video above with them. Go to our social media pages @Dochas Network and share from there also.
Dóchas Budget 2024 Submission
At the beginning of 2023, a record 240 million people in 69 countries needed urgent humanitarian assistance. With escalating conflict in Sudan, the ongoing war in Ukraine and the food crises affecting the Horn of Africa and West Africa, this number is only set to increase in 2024. These facts demand we collectively act with urgency and intent.
Dóchas members and their partners, with their significant experience and expertise, are supporting communities to strengthen their own resilience to shocks and crises, to address their own development needs and to realise their rights. The collective strength of Ireland's NGOs is a valuable resource that serves to support and further Ireland's global footprint. Ireland stepped up to increase funding in response to the spiralling crisis in the Horn of Africa in 2022, and it is vital we do not step back now.
As a co-facilitator for the Sustainable Development Goals (SDG) Political Declaration at the UN SDG Summit in September, Ireland has a critical leadership role to play in galvanising energy, optimism and action, and domestically Budget 2024 must demonstrate our commitment to achieving the SDGs.
We recommend:
The Irish Government makes real and tangible progress to its longstanding commitment of spending 0.7% of GNI on ODA
by increasing the ODA budget in 2024 by €305m.
The urgent scale-up of Ireland's humanitarian funding to conflict-affected and fragile states, recognising that funding must be underpinned by policies that contribute to removing the root causes of crises.
The Irish Government shows leadership through global initiatives to tackle hunger and deepens cooperation across all its departments to achieve goals on hunger and Sustainable Food Systems (SFS). It should also designate a lead department to hold the pen on all policy related to SFS to help drive coherence, and institute statutory SFS impact reviews for all areas of government policy.
The Irish government acts on climate change on all levels, including delivering on the €225m per annum of climate finance committed at a minimum, with a view to rapidly increasing this allocation in response to the actual needs of low-income countries and in line with Ireland's fair share of climate finance, while also demonstrating that it is reaching
people and communities in the global south who need it most.
As part of Ireland's commitment to implementing the SDGs, both domestically and overseas, the SDGs are hardwired into the
planning and budgetary processes across the state, an important political signal in itself, but one that can also allow for more effective monitoring of progress towards the goals and ensure we are truly leaving no one behind and reaching the furthest behind first.