Ireland Must Use its Influence to Protect the Most Vulnerable During COP26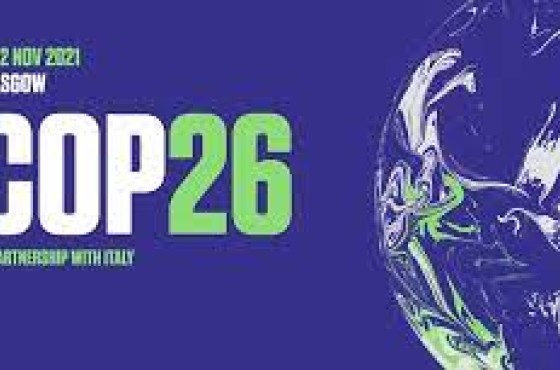 As COP26 gets underway in Glasgow, Dóchas and its members urge Irish politicians to use their influence to ensure real action for the most vulnerable.
02 Nov 2021
As COP26 gets underway in Glasgow, Dóchas, The Irish Association of Non-Governmental Development Organisations, today met with the Joint Committee on Foreign Affairs and Defence to impress on them that real action and outputs are needed from the summit to help the most vulnerable across the globe.
Dóchas Head of Policy Louise Finan provided the opening statement to the committee and used the opportunity to welcome the Taoiseach's announcement today of an increase in Ireland's annual commitment to climate finance along with the Government's additional allocation of €140 million to Overseas Development Assistance in Budget 2022.
Dóchas was joined by three representatives of its members, who asked the committee to do everything they can to ensure that a 100 billion dollar annual climate crisis finance deal is reached and to use Ireland's great international reputation to help broker this deal.
Introducing the Dóchas members, Ms Finan said "You will have read many reports about the effects climate change is having on the poorest people in the world, how it is increasing poverty and inequality, preventable diseases, food insecurity and water stress, as well as conflict over scarce natural resources. My colleagues today will set the scene for you of the reality of these effects on the communities they work with and the actions they hope will be taken during COP26, and indeed actions you as Irish parliamentarians can take."
Speaking on behalf of Concern, Yousaf Jogezai, Country Director in Malawi, outlined that countries which are experiencing the worst effects of climate change, such as Malawi, need the greatest attention now.
He said "Building on the commitments made today, Ireland can – and I'm sure – will be an ever-stronger advocate on the issues of greatest importance for those countries and communities most affected; namely pressing for the delivery of adequate, appropriate, accessible quality funding for adaptation, and loss and damage."
Nafkote Dabi, Climate Change Policy Lead, Oxfam International urged Irish politicians to use their position and reputation "as some of the great brokers of international politics…. to reach out to your fellow parliamentarians in America, among their congressional committees, to help them reach agreement on this 100 billion dollar climate finance goal."
Whilst also reminding the committee of the vital importance of climate financing, Maurice Sadlier Programmes & Policy Director, World Vision Ireland, drew the attention of the committee to the role of young people in the climate change conversation.
He pointed out that more needs to be done in this country on bringing young people into the process, saying "Those aged between 10 and 24 years currently make up almost a quarter of the world's population – they cannot and should not be excluded from discussions on one of the most pressing issues of our time and one that impacts their futures more than ours. Perhaps this committee would consider a youth only hearing to demonstrate leadership on this issue."
The 26th UN Climate Change Conference of the Parties (COP26) is currently taking place in Glasgow and will run for two weeks until Friday 12 November. A number of Irish politicians and Civil Society organisations will take part.