Irish Humanitarian Organisations Urgently Call for Ceasefire in Israel and Gaza Crisis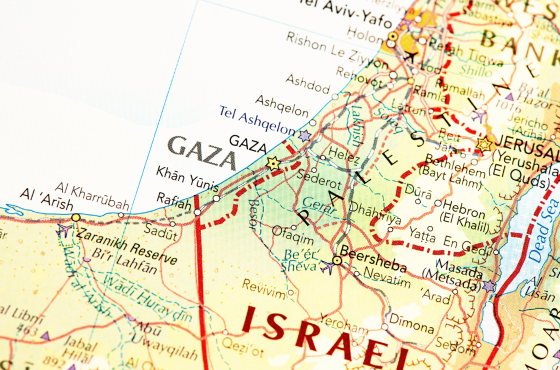 20 Oct 2023
"We implore the UN Security Council and world leaders to prioritize a ceasefire as the only viable solution to prevent further civilian casualties and avert a humanitarian catastrophe." - Jane-Ann McKenna
The escalating conflict in Israel and Gaza has reached a critical juncture, leaving thousands dead, injured, and displaced, with millions of innocent civilians in desperate need.
Dóchas, the Irish Network of Humanitarian and Development NGOs, is calling on world's leaders and international bodies to take immediate action to ensure a ceasefire is established and humanitarian assistance can reach those affected by the crisis.
Speaking on behalf of the network, Jane-Ann McKenna, CEO, said "We implore the UN Security Council and world leaders to prioritize a ceasefire as the only viable solution to prevent further civilian casualties and avert a humanitarian catastrophe. Without a ceasefire, safe humanitarian access remains unattainable, depriving NGOs and humanitarian agencies of the ability to provide essential supplies such as food, clean water, and medical aid to Gaza's vulnerable population, including women, children, the elderly, and people with disabilities."
Ms McKenna said that updates on the ground from Dóchas members and their partners are dire.
She said, "The crisis has already resulted in an unfathomable loss of life and destruction, with thousands of casualties on both sides, and nearly two hundred individuals held hostage, including children and the elderly. In Gaza, millions are facing dire circumstances, sheltering in overcrowded conditions with no access to running water, placing them at risk of life-threatening diseases like cholera. Food and drinking water supplies are rapidly dwindling, and children live in fear, seemingly unprotected from harm."
Ireland's Vital Role
Ms. McKenna added that Ireland's voice on this conflict is a significant one.
She said "We urge the Taoiseach and the Irish Government to use its voice within the EU to pursue a just and peaceful solution for all affected people in the region. Only last year, Ireland was instrumental in developing the political declaration on the protection of civilians from the use of explosive weapons in populated areas. It is critical that this declaration is not just words on a page, but is put into effect now. Too many lives have been lost in Israel, Gaza, and the West Bank, and immediate intervention is essential to prevent further loss of life."