Worldview Workshop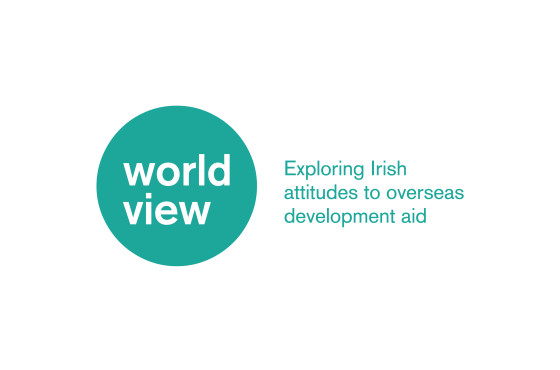 Join us on Wednesday 16th June, 2-5pm for a deep dive into the Worldview baseline research and practical tips and tools for data-driven, insight-informed public engagement
16 Jun 2021
Join the Worldview Workshop, Wednesday, 16th June from 2 - 5pm for a facilitated interactive engagement with the Worldview project's baseline research findings and practical application of insights. This workshop is designed for practitioners across the Dóchas network including those working in public engagement, community outreach, development education, global citizenship, communications, fundraising and marketing, focusing on two main sessions:
1. Analysis & Insights
The Worldview project's strategic advisors, Jennifer and David Hudson (Co-Directors of the Development Engagement Lab) will present interpretations and insights coming from their analysis on the key drivers of support for overseas development aid. The presentation will be followed by a Q&A, group discussions and feedback plenaries giving members an opportunity for deeper engagement with the research and it's implications on our public engagement work.
2. Practical Application
This session will look at how we apply the research data and insights to our public engagement work including messaging and targetting for both individual members and collectively through the Worldview experimental campaign. Rachel Pallett, Coordinator of the Campaign to Defend UK Aid and Development, will share their experiences of data-driven, insight-led experimental campaigning. The Worldview Creative Consultants, We The People, will present their concept for the project's experimental campaign providing an opportunity for members to discuss and input into the campaign's development. By the end of the workshop participants will walk away with:
Greater knowledge and in-depth understanding and engagement with the Worldview baseline research
Practical tips and tools in using the research to inform individual member's and collective sector public engagement
Consensus on concept and content of the Worldview experimental campaign for 2021
Contact our Worldview Project Manager, Vikki Walshe at vikki@dochas.ie for further details
Check out the Worldview Toolkit for more information about the project and watch the Worldview Results Webinar below
Worldview Results Webinar, April 2021