Strategic Plan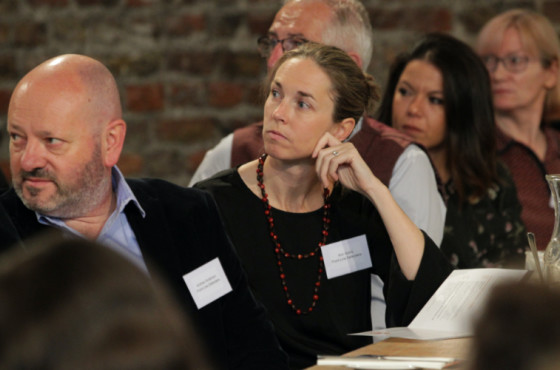 The work of Dóchas is based on the values and experiences of our member organisations, and that of their colleagues and partners overseas. We develop five year strategies to reflect and support those values.
2021 Interim Strategy Statement
The uncertainty created by the ongoing COVID-19 pandemic looks set to continue for the foreseeable future. This inevitably presents a wide range of challenges, and opportunities for the sector in 2021, both in terms of programming, fundraising and public engagement.
For Dóchas, we need to continue to be responsive to the needs of the sector both in terms of the kind of events and conversations we host, as well as finding ways to connect and support members.
This "Interim Strategy Statement" has been developed to guide and prioritise our work, whilst ensuring we remain adaptable to further shocks or changes to the sector. We will need to continue to be ambitious but realistic in terms of what the Secretariat can deliver to meet the wide ranging needs of our diverse membership.
This interim strategy is expected to complement our Strategic Plan 2015 to 2020, as well as help us develop a new strategy by the end of 2021. It has been developed through a facilitated1 planning process with the Dóchas team and the Board, as well as reflecting on the findings of a recent Dóchas survey.
Dóchas Strategy 2015-2020
The 2015-2020 Dóchas was build around four strategic priorities:
1. Build expertise
Connecting organisations and people and stimulate the exchange of
experience to build a bigger shared knowledge base and to prompt the
practical application of lessons learnt and insights gained. Ensure the
relevance and impact of those working for global justice, by articulating and
disseminating core professional standards and ethical guidelines.

2. Build our voice
Equipping our members to strengthen their ability to advocate on behalf of
marginalised communities of people and build our capacity to coordinate,
represent, educate and mobilise people and organisations working towards
global justice.

3. Build alliances
Providing inspiring thought leadership and forge alliances and partnerships
with organisations and people that can help bring new solutions and
increased scale to approaches to building global solidarity and global justice.

4. Build our network
Strengthening our accountable and effective network, so that the
organisation can achieve its mission and vision and support a movement for
global justice in the long term.