Dóchas Syria Ten Year Anniversary Event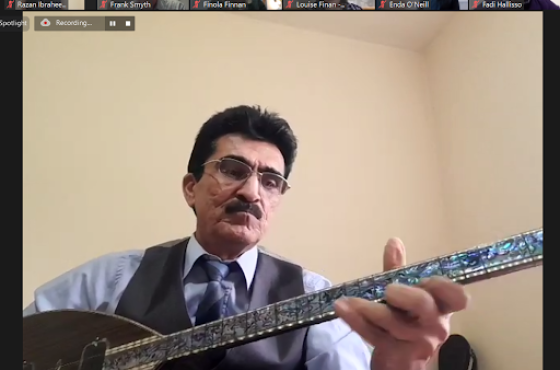 On the 10 year anniversary of the brutal war in Syria, the Irish NGO Community marked this milestone of suffering and political failure.
Dóchas marks the 10 year anniversary of the brutal war in Syria
On the tenth anniversary of the brutal war in Syria, the Syrian people continue to endure unimaginable levels of suffering. The total number of Syrian people in need of humanitarian assistance and protection increased from 11 million to a record high of 13 million people over the past year. The already dire humanitarian situation is now compounded by Covid-19 transmission and economic collapse.
Ireland continues to demonstrate leadership and provides vital funding for humanitarian assistance in the region, and as of January 2021, is co-penholder, along with Norway, on the Syrian Humanitarian file within the UN Security Council.
While political efforts to end the conflict continue, the pace of change is too slow for those exiled in the surrounding countries and in parts of Europe, many in substandard temporary accommodation for years on end. It is simply no way to live and a huge collective political effort is needed to find a solution to the complex conflict, allow millions to rebuild their lives and put humanity first in this brutal conflict.
As the Syrian conflict is no longer a headline story, we cannot forget the people who have asked year on year not to be forgotten, to remain human in our eyes and not just numbers. Solidarity matters and has great value – as an advocacy statement and as a way of sending a message of compassion, that we care, that people deserve to be safe and warm and hopeful that life will improve.
To mark the anniversary, the Irish NGO community and civil society came together on 15 March 2021 to remember ten years of suffering, and political failure to protect civilians and minimise the impact of the conflict on the civilian population; adequately care for refugees; and at a host country level, provide the quality of support needed to help refugees to integrate and flourish in new countries, including Ireland.
What emerged on the day were stories of survival and hope. Stories which reminded us of how similar we all are and how it is our shared sense of humanity that can really help us overcome even the most challenging circumstances. It reminded us that Ireland must continue to play its part in ending conflict but also shouldering its responsibility to provide safety for the most vulnerable.