Ethical Communications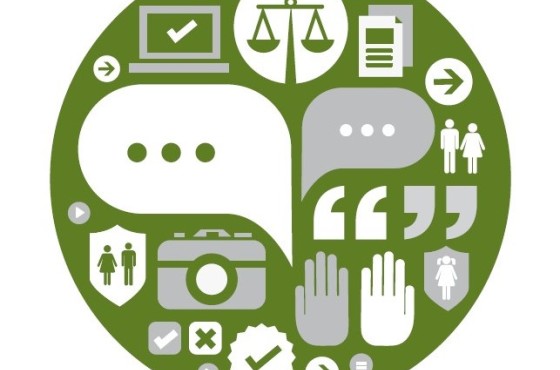 The Dóchas Code of Conduct on Images and Messages is becoming the Dóchas Guide to Ethical Communications. The new Guide will be officially launched at our AGM on 18 May 2023.
Core Values and Guiding Principles
The Code of Conduct's guiding principles stipulate that choices of images and messages will be made based on the paramount principles of:
Respect for the dignity of the people concerned;
Belief in the equality of all people;
Acceptance of the need to promote fairness, solidarity and justice
Accordingly, in all our communications and where practical and reasonable within the need to reflect reality, we strive to:
Choose images and related messages based on values of respect equality, solidarity and justice;
Truthfully represent any image or depicted situation both in its immediate and in its wider context so as to improve public understanding of the realities and complexities of development;
Avoid images and messages that potentially stereotype, sensationalise or discriminate against people, situations or places;
Use images, messages and case studies with the full understanding, participation and permission of the subjects (or subjects' parents/guardian);
Ensure those whose situation is being represented have the opportunity to communicate their stories themselves;
Establish and record whether the subjects wish to be named or identifiable and always act accordingly;
Conform to the highest standards in relation to human rights and protection of vulnerable people.
Signatories to the Dóchas Code of Conduct on Images and Messages are obliged to ensure that: the materials and communications they produce are in-keeping with the principles as set out in the Code; and to provide the public with a facility to feedback, both positively and critically, on these communications. The organisation's feedback mechanism is to be the first point of contact for those who wish to make a complaint. However, in the case where an organisation fails to respond or where their response is not deemed satisfactory by the complainant, they may choose to initiate a complaints process through Dóchas.
You can download some useful documents below.
Helpful Check-list
Before making a final decision on the use of an image or message, consideration of the following questions may be useful:
Does the use of the planned image and/or message fit with the core values of respect for the dignity of others?
If used would those people directly affected by this image and/or message feel that it is a fair and true representation?
Have all the subjects of the image and/or message agreed to this application of their image/story?
Would the use of this image and/or message cause offence or hurt?
Might the use of this image and/or message contribute to cultural or racial stereotyping of people, places and situations?
Want to share your tips? We would love to hear from you - send us an email at comms(at)dochas.ie