IDEA Stronger Together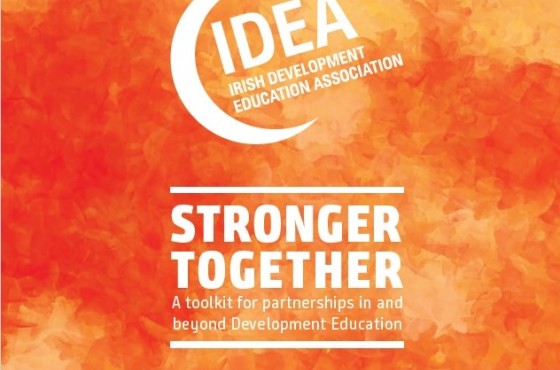 A toolkit for partnerships in and beyond Development Education
Building new partnerships for Development Education is a key priority for IDEA. This arises from recent partnership-focused projects, particularly Challenging the Crisis, a European Development Education project that opened up new opportunities for learning with diverse partners. Challenges within and outside the sector in recent years have also highlighted the need for smarter ways of working that can benefit us all. By uniting with others we can grow our reach and impact, and rise to the new challenges of our time. Expanding our partnerships, and working to enhance those that already exist, will be a crucial way of doing this.
This toolkit is designed to help IDEA member organisations to understand, establish and manage partnerships. It explores working in partnership within the sector, and how members can also develop partnerships beyond their traditional focus. The first half of the toolkit will help practitioners to understand what working in partnership is, and some of the key benefits and potential pitfalls, while the second half sets
out practical advice on establishing and maintaining successful partnerships. This toolkit is supplemented by further case studies and videos, which are available on the IDEA website at www.ideaonline.ie. This resource has been developed in consultation with several IDEA member organisations and staff, and provides testimonies of existing partnership work in the sector. The information set out here is by no means conclusive, and is intended to provide a reference point for further development in this area.