Irish Aid Development Education Strategy 2017 - 2023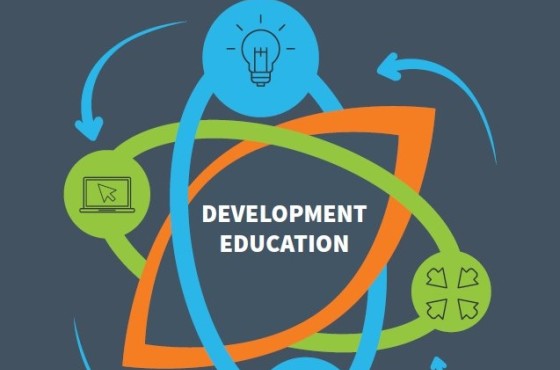 Irish Aid's Development Education Strategy Document 2017 - 2023
This strategy is the culmination of almost two years of engagement between the Department of Foreign Affairs and Trade and development education partners. It is also built on a very successful European peer review of development education carried out in 2015. This is a very timely exercise. The last strategy was launched in 2007 just before the financial crisis and subsequent years of economic recession. Importantly, however, during the difficult years from 2008, Ireland's commitment to its programme of overseas development remained strong. This reflects the Irish people's generosity and sense of their place in the world and their awareness of the global challenges of hunger and poverty. These are the values that drive development education in Ireland, in schools and colleges, in local and community groups, and among the old and young.
Ireland's foreign policy and aid policy are, in essence, inseparable. They are defined by the promotion of our values of a fairer, more just, more secure and more sustainable world. Irish Aid promotes these values abroad through it's work with poor communities in developing countries, and at home through our support for development education. In a world where millions suffer from extreme poverty, conflict and humanitarian crises, the need for education that promotes informed responses to these challenges has never been more important. With the adoption at the UN in September 2015 of the 17 Sustainable Development Goals (SDGs), the world renewed its commitment to eradicating global poverty, hunger and inequality. SDG Target 4.7 calls on States to provide education to ensure that all learners acquire the knowledge and skills needed to promote sustainable development. Development education strengthens understanding of the global justice dimension of each of the Goals, inspiring and enabling people to take action at local, national and global levels. It is critical to achieving the promise of transformative change that defines the SDGs.
This new strategy affirms Irish Aid's commitment to development education and its central role to both our international development programme and Irish foreign policy. This strategy is ambitious in that it seeks to increase the accessibility, quality and effectiveness of development education in Ireland. The vision which drives development education is compelling: a sustainable and just world where people are empowered to overcome poverty and hunger and fully realise their rights and potential.