Pre-Budget Submission 2023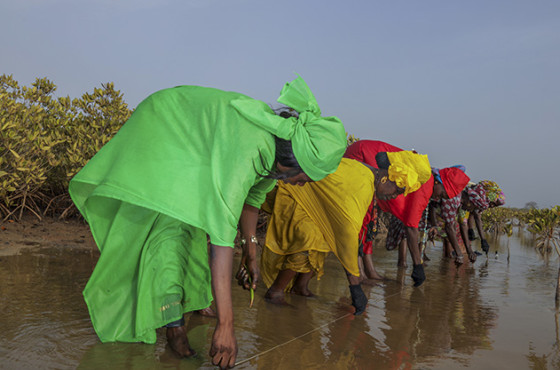 Dóchas calls on the Irish Government to scale up its response to the global food crisis and invest in overseas aid
Extraordinary global events, including COVID-19 and the war in Ukraine, continue to devastate communities in low-income countries where Dóchas members and their partners work. In particular, the conflict in Ukraine and resulting disruption to food, fuel and fertiliser markets has exacerbated an existing food crisis driven by conflict, climatic shocks and economic pressures, especially in contexts already experiencing humanitarian crises.
As Ireland's term on the UN Security Council ends this year, the state has an opportunity to leverage its knowledge, influence and reputation on a global stage to tackle the structural and root causes of extreme poverty and inequality, conflict, the climate emergency and hunger. Ireland can and should increase its investment in sustainable food systems, peace and security and gender equality to ensure basic human needs and rights can be met, particularly in conflict-affected countries and among the most vulnerable groups, including women, children, minorities and people living with disabilities. Ireland's support to organisations and institutions that operate on the principles of neutrality, independence and impartiality, is of vital importance.
We recognise the pressure on Budget 2023, given the impact of the global food crisis, rising inflation and the subsequent cost of living increases. However, we urge that Ireland show support and solidarity to crisis-affected communities internationally, and at EU level, through our commitment to and delivery of ODA. Now is the time for Ireland to step up and leverage our high quality development, humanitarian and diplomatic interventions and expertise to have a sustainable, long-term effect on those who are furthest behind.
Research has shown that 77% of Irish people believe that ODA is vitally important, and is a way for Ireland to clearly demonstrate its global solidarity, shared humanity and respect for human rights.
There are four key areas where we recommend the Irish Government increase its investment in
2023 and beyond:
Fighting hunger – building sustainable food systems
Tackling the Climate Emergency
Investing in conflict prevention and response
Responding to the COVID-19 pandemic
Read and Download the Full Submission