Worldview Toolkit
Exploring Irish attitudes to overseas development aid
1st Annual Tracker Survey
Dóchas Worldview Results Webinar, April 2021
This section covers the following:
Worldview Quantitative Baseline Survey
The Worldview quantitative baseline survey ran from 6 January – 5 February 2021 among a nationally representative sample of 3,008 Irish adults to gauge their awareness and attitudes towards overseas development aid. Here you will see the key findings with the full report available for download below.
75% of respondents to the survey are concerned about levels of global poverty
79% believe overseas development aid can help bring about positive change for those living in developing countries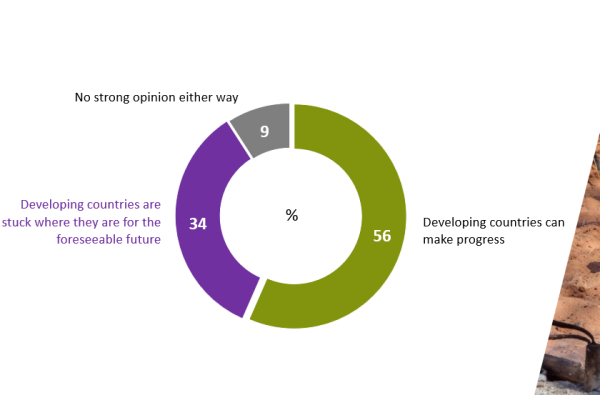 80% agree overseas aid improves people's lives by providing access to education, healthcare, clean water and sanitation, ranking these three issues as the most important priorities for Irish Government support on overseas aid, respectively.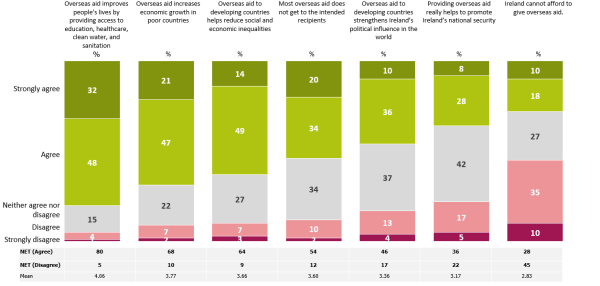 77% of respondents feel it is important that the Irish Government's provides overseas development assistance (ODA); 31% advocated for an increase in ODA spending; 21% proposed a decrease; and 43% felt the ODA budget should remain the same.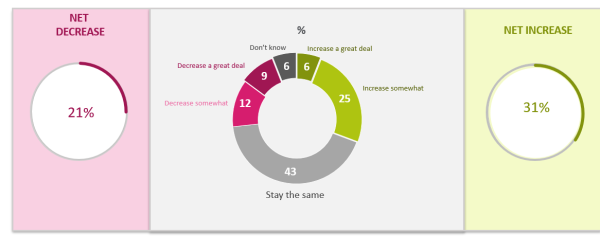 Human rights (53%), shared humanity (42%) and humanitarianism (40%) ranked as the top drivers of individual support for global development while sympathy, religion and pity ranked lowest
Developing country government and private sector corruption (45%), war and conflict (39%) and government inefficiency and incompetence (31%) ranked highest as the main drivers of global poverty
Drivers of Support for Overseas Aid and Donations Report
The Worldview baseline survey data were analysed by Worldview Strategic Advisors, Professor Jennifer Hudson (UCL) and Professor David Hudson (Birmingham) to examine the drivers of two key outcomes of interest
Support for overseas aid
Donations
Key insights